The Beautiful Lawn You've Always Dreamed of. At the heart of your landscape is the care necessary to keep it beautiful. Royal Gardens provides weekly lawn mowing services to maintain or bring back the luster in your yard. Expert care throughout the growing season and in preparation for winter ensures that your lawn and garden will remain lush and beautiful all season.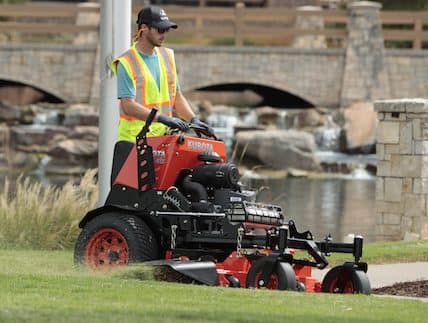 Weekly Mowing
is performed on the same day each week weather permitting. Prior to cutting debris is picked up. After cutting, a power blower is used to clear away debris on paved surfaces, stoops, decks, and patios. Depending on weather conditions, the cutting height is adjusted from 3.0″ to 3.5″. Our crew alternates the lawn mowing pattern each week to eliminate wear in any one direction. In the event of drought, other services are performed in lieu of lawn mowing.
Edging
Paved surfaces and vertical surfaces are performed with our lawn mowing weekly or as needed with a string trimmer. Periodically throughout the season, your planting beds and tree rings will be edged using a spade shovel to create a distinct border between lawn and planting areas. This gives a clean, professional look and helps keep mulch in its place.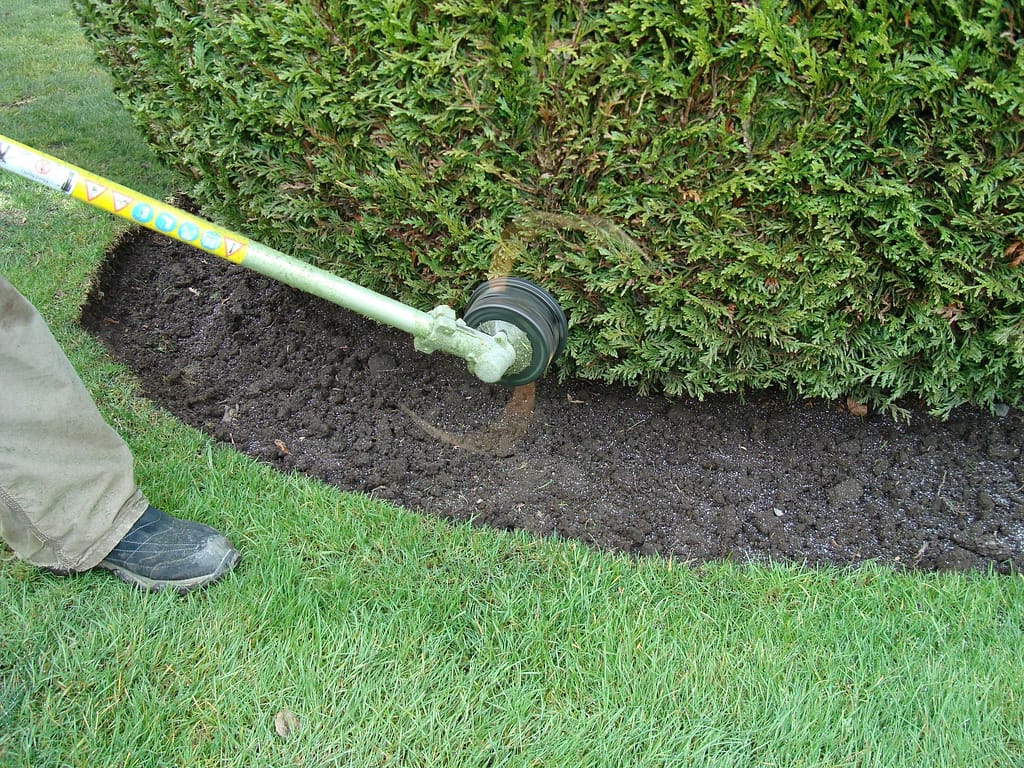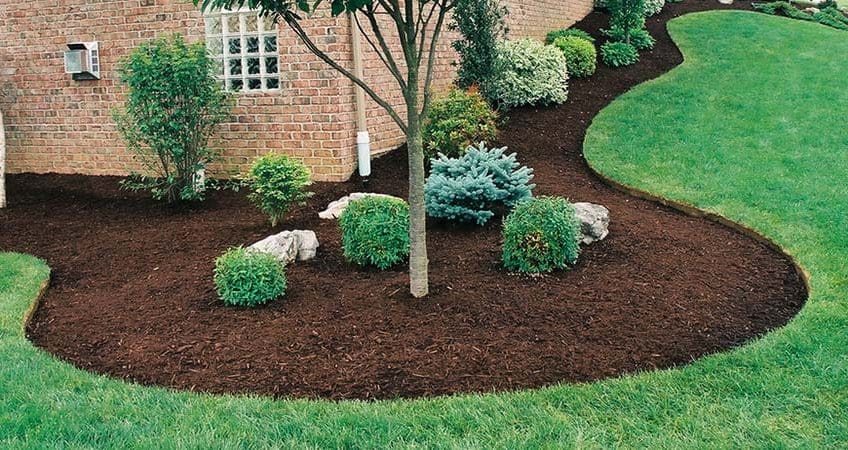 Planting Bed Maintenance
Weeding is performed as needed. This service includes a combination of hand and chemical control of easily identified species. to keep the appearance of your planting beds neat and tidy.
Spring Clean-Up
Spring Clean-ups are performed up to April 30th, For most properties this includes Removal and disposal of all winter debris, cutting back of perennials and ornamental grasses, edging of all concrete surfaces, and hand spade edging of planting beds for that crisp clean line, cultivation of soil in non-mulched planting beds and mowing of turf if needed. As an added bonus PREEN annual broad leaf weed prevention is applied and cultivated into all planting beds FREE of charge.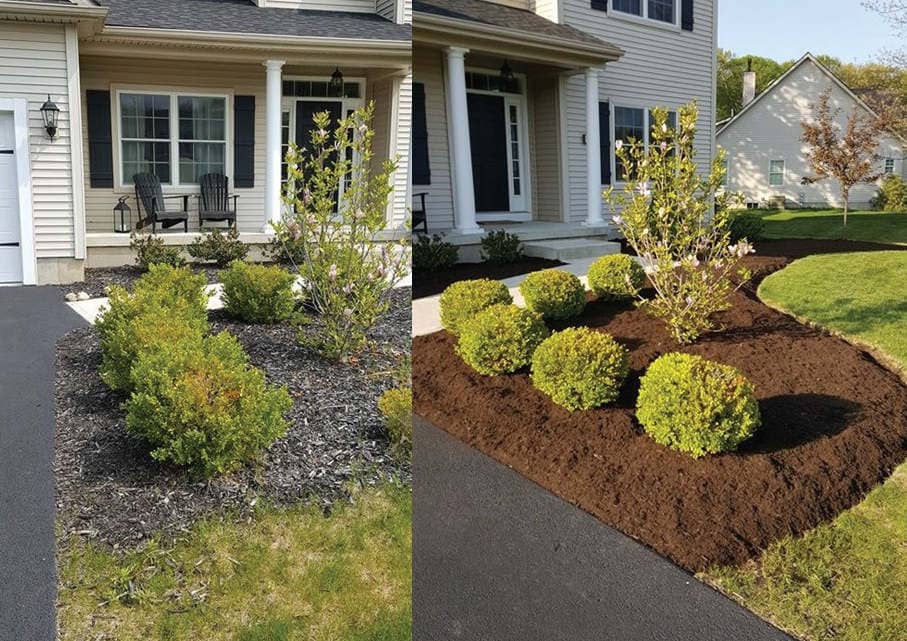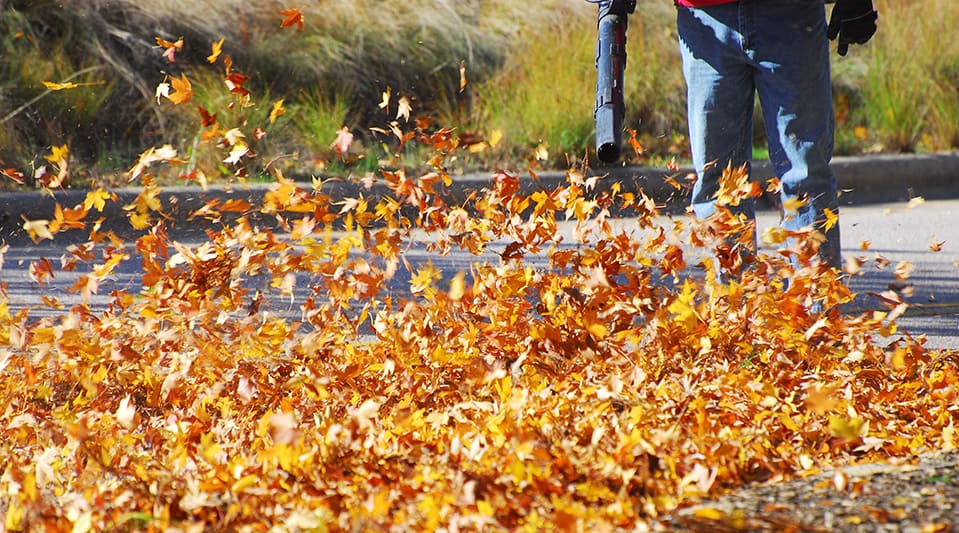 Fall clean up
Fall clean-ups Start November 1st, each week our crew will stop by to clean up the yard for the month of November to keep your yard neat and tidy. Annual plants are removed, perennial plants are cut back, and leaf debris is blown out of planting beds and disposed of. A final mowing of turf at 2.5″ ensures a tidy appearance over the winter.
Why Chose Us?
Priced to fit your budget.
Quality results you expect.
100% Money Back Guarantee
32 Years of lawn care experience.
Dedicated office staff to answer your call
Personal service from a locally owned business
Royal Gardens Landscaping has the solution to any landscape problem
Dont forget about fertilizer and weed control
It costs the same to mow a weedy thin lawn as it does a lush, thick, and weed-free lawn. Sign up for our 6-step lawn program and have the best yard and lawn on the block.
All new weekly mowing clients save big!
When you sign up for the season we will credit you $50.00 off your first month of service.